RTY Channel 7/13/2020

RTY Channel 7/13/2020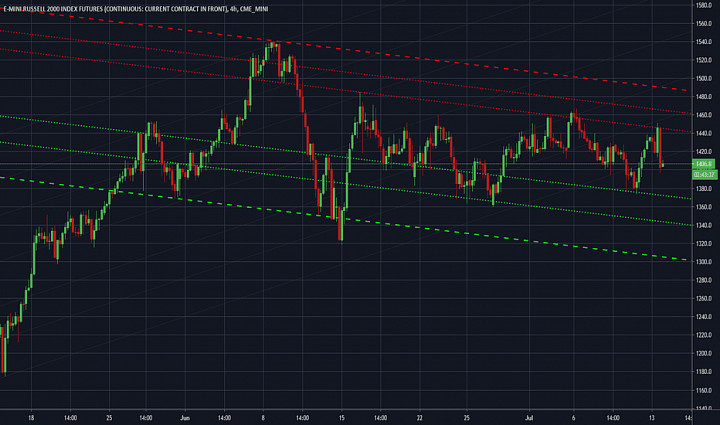 RTY broke below its upward channel again. It looks like the downward channel is taking over.

It seems the price action is coordinating with the downward channel's buy and sell zones. Banks' earnings are tomorrow. JP Morgan and Wells Fargo will set the tone for earnings season.

If RTY is indeed in the downward channel , then look to short the bounces. If RTY closes a day or two below 1354, then it's going to get ugly. That's why the buy zone is so large compared the sell zone.

The XLF /FAS and XTN / IYT will determine the fate of the RTY. If both cannot sustain a rally, the RTY will become my favorite short target.