Week 36: ZSX 20202 let's do the counter trend!

Week 36: ZSX 20202 let's do the counter trend!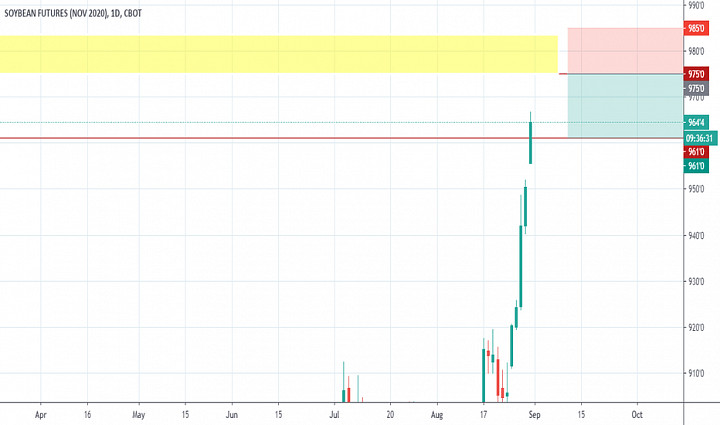 Bullish week for ZSX 2020, the resistance level was breached and no sign of slowing down.
When everyone is having bullish reading, it is a good opportunity for us to Short.

I would split my call today into two sections:
If you are a scalper and speculator, now or today is a good time for you to LONG ZSX 2020.

Not much upside, but you can do a "quicky" as follows:
Buy at market which is now around $964.50
Take Profit at $975 area
Stop Loss at $960

And here is my calculated trade opinion on ZSX 2020:
Sell Limit at $975
Stop Loss at $985
Take Profit at $960
Risk Reward Ratio = 1.4R

Disclaimer:
The analysis above for educational purposes only, I do not responsible for your losses. Please adjust your own lot sizing according to your appetite.
If you are benefiting from my trade opinion, please buy me coffee .
As always, move your SL when you are in the profit zone.