ES Near 100% OVerbought
ES Near 100% OVerbought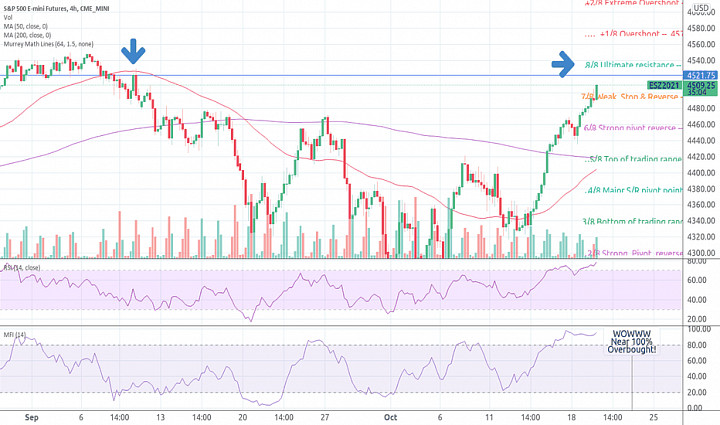 Wow. Just, wow. Who knew? Melt-up fgs. Murrey ultimate resistance within a buck. Double topping? Unsustainable parabolic.

Not shorting this yet, better to buy the pullback IMO. Gonna hit a wall at 4525 IMO, PRZ. Probly squeak higher Weds. GLTA!

PS This is a pure interest and education post. No position, risk-off. Murrey called the bounce, can it call the pullback?!
Could easily roll into a zig-zag double bottom , a harmonic 0.50 Fibo retrace, or just dip and push higher. Pure crapshoot IMO.