Has the Market Bounced ?!

Has the Market Bounced ?!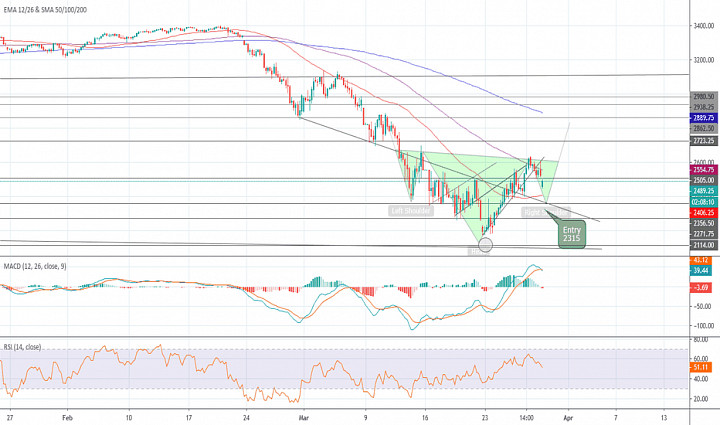 I will be VERY INTERESTED in taking some long positions if/when we pullback to this 2310 area ! 2350 is a key level and in good location to have a "right shoulder bounce" ! Ultimately we need to let price action show that we will bounce here, so I will be watching lower TF's to hopefully confirm a bounce ! 2310 is my expected lowest point of entry ! Many stocks across the board are showing Inverse H&S and other bullish patterns, with inverses also showing H&S patterns... We've broken above a "median type" downtrend, and indicators are looking pretty solid to support said movement. I had 2120 marked (circled area with support and trendline passing thru) as a possible "bottom" when this crash was ensuing based off weekly and monthly charts ! 2170 is very close and was also a touch of the 100d SMA on the monthly... (Posted in "Updates" below) Gold is very high and due for a pullback while Oil and Gas are dirt cheap right now with Oil testing a very long term bottom trendline ! Let's see and try to make some $$$$$$$$$$$$ !!!!!