MQP INFINITE REGRESSION #006-5 MEANWHILE IN CRUDE OIL
MQP INFINITE REGRESSION #006-5 MEANWHILE IN CRUDE OIL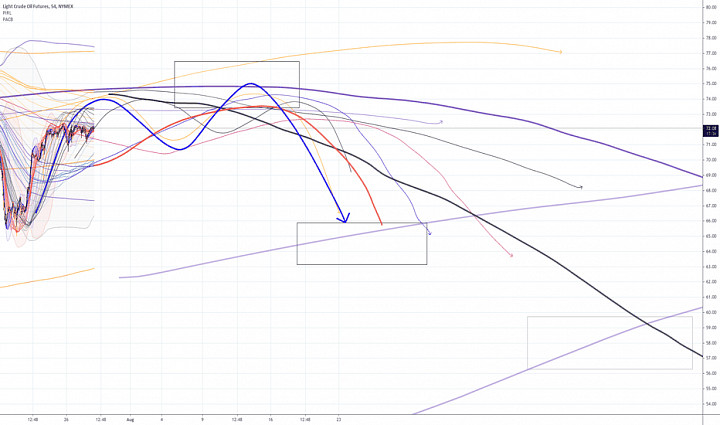 IT'S NOT LIKE IT'S "MY CALL" FOR GOLD TO 1690 BECAUSE I HATE IT.

Notes.

1. From the looks of it, the short entry would be next week, simultaneously with gold .
2. This doesn't bode well for gold bc oil is showing a lower bottom later in August.
3. Why not forecast S&P500? Because I literally can't, it's like the inverse of a zombie, whatever that means (I literally need a diagonal chart to do it, and no such thing exists).
4. I have a suspicion I am going nail oil , gold , and bitcoin in next 3 weeks.
5. I'd put up a chart for silver too, but out of time. Let's just say it looks nasty like its going to bounce a little bit in next 5 days and...
6. then drop 20-22% from there (but after 8/4).