$YM_S (E-Mini DJI) inspirated by bottomcatcher

$YM_S (E-Mini DJI) inspirated by bottomcatcher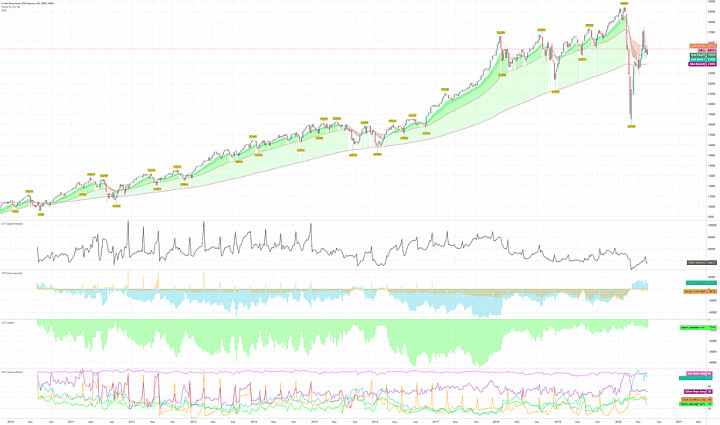 $YM1
COT on E-MIni DJI shows recent Commercials(Prod/User) traders massive long indexes.
I could only get the COT data back to 2010, since then it was only 5 times when Prod/User traders went long $YM_F.

2010 June, 2011 Sep, 2015 Sep, 2016 Feb, and now.

You can see that when DJI is below 200 weekly MA, Prod/User traders long indexes and, above that they short indexes. Very simple.
The only difference this time is, DJI is above 200 weekly MA but they still hold long massively. Fed QE infinity let them buy equities at least in the MT timeframe.