Gc1! almost at the end of the triangle
Gc1! almost at the end of the triangle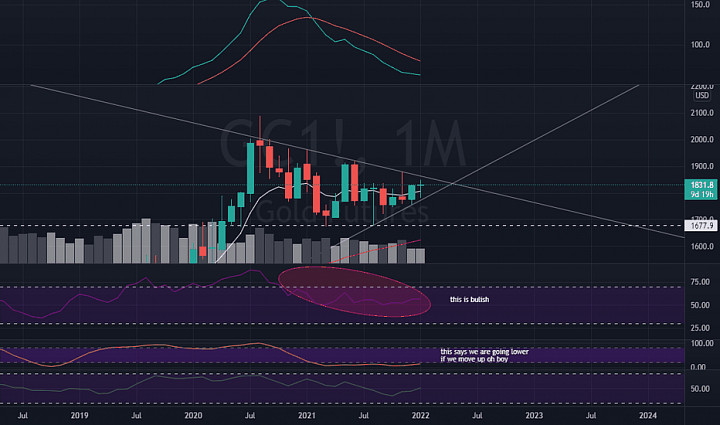 Rsi monthly bullish is a real good sign.

storsi says lower we go but.... if it crosses up no it's going to move things dramatically
if it fakes out we are going down. watch the rsi 50% month.

mfi still holding. I would wait for confirmation of direction.

lots of people pumping the silver train right now. Might be worth a look.