ES Futures - Things are looking Up!
ES Futures - Things are looking Up!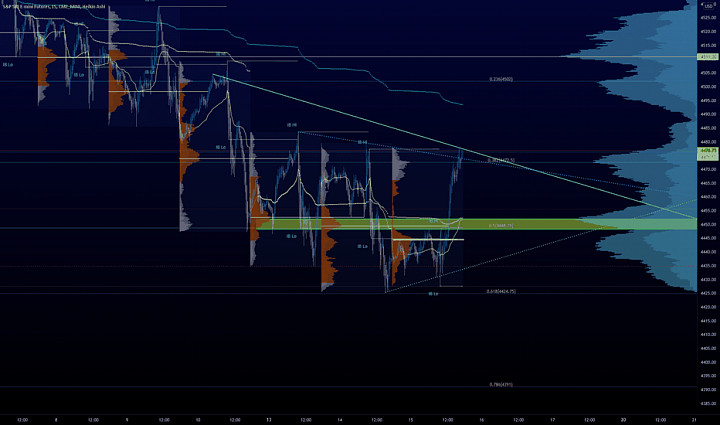 We have been stuck in regression channel for a week. Chart attached at the bottom.

It was broken this afternoon - I was able to short against it at 6 AM EST - and got stopped out this afternoon.

So here's what we know - 4450 the highlighted level is the 50% retracement and is the line in the sand.

The interesting thing is the Point of Control is at 4444.50 - because they couldn't make it 4444.44 - I say jokingly but thats pretty much the control MM have.

Since 4226 - the ES has not left one point of control behind everyone of them has been returned to since. We might leave this one behind - for now.

Right now if we return to 4450 this will be supported. Its been three days of building this out - its where the buying has taken place.

Looking for a buy it should be here. Most likely the Euro overnight crowd will make that happen.

This may be a blow off top - so you need to very careful shorting this market.