NQ Update 9/2 midday

NQ Update 9/2 midday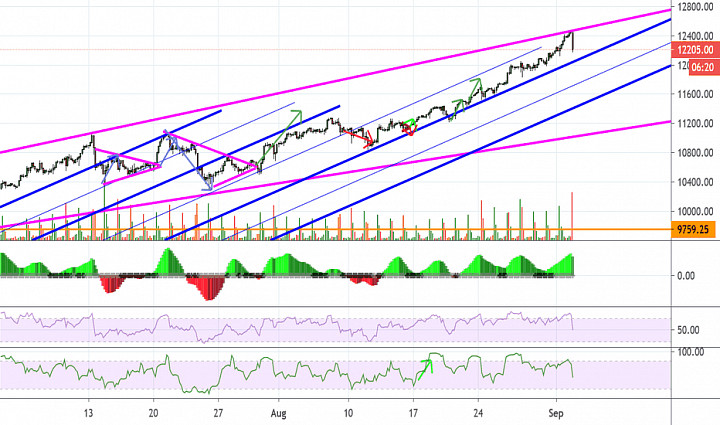 NQ pattern looks very similar to mid-July. Expect a whipsaw the next couple of weeks.

Funny thing is that I modified my upper trendline last week and forgot to post it, nailed it on the spot.

Prediction here is that the market gaps down tomorrow then heads up. Don't chase the drop ... or at least watch the indicators. It will go up when it gets oversold.