ES - Ghost in the Machines
ES - Ghost in the Machines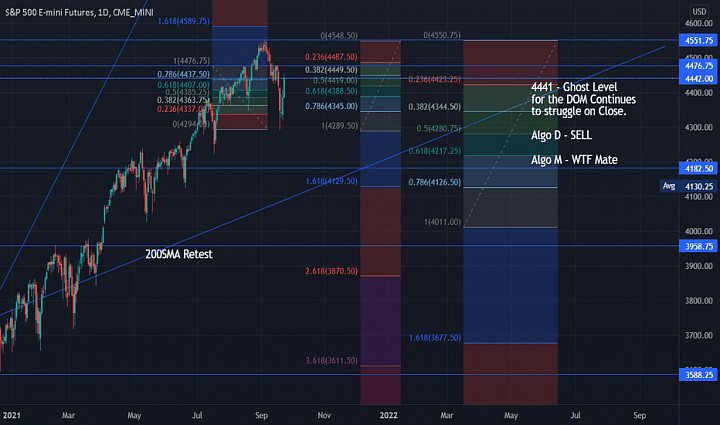 We observe the competition for FIlls is Back.

4441 the prior Unfilled level for Auctions has
been completed.

4455 is a large Front Run of the Higher Objective
at the 4476 Level.

EOD for 120 Minutes, Sellers swamped Buyers 1.3 to 1.

OBV remains utterly DISMAL at a Negative 712K...

This setup into the next SELL will complete soon as
3/3 typically run 5 to 9 days depending on the range.

Friday's are growing increasingly surprising as the NQ
completed its 360 Objective with a front runner.

Globex into Friday they will attempt another toss over
to imbue the Chasers, only to RIP it in reverse for 13/13 SELL.

Everything must go sale into the last opportunity for a very
healthy long from lows.

Patient Pays.

Yields as indicated - would BUILD ROCs on the cross of conditions.

They did, not much except financials will hold up for long in the face
of another move higher in LTR's.

Same pattern as the prior move, the quickest in History.

It's all clear, come on in, the water's fine.... yeah, naw, it sure
as hell it not.