CL - 4 hour
CL - 4 hour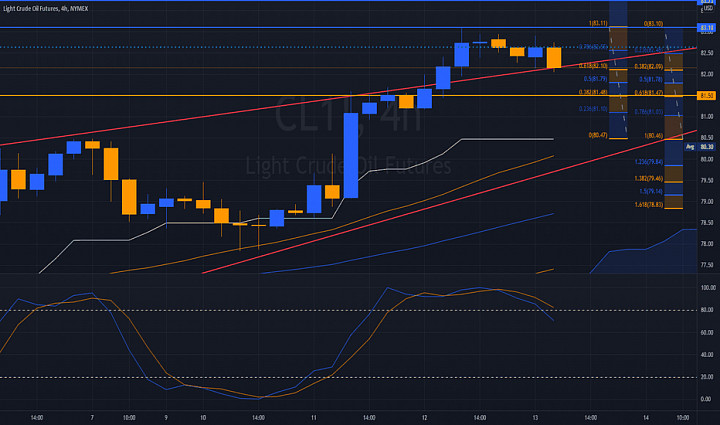 Crude Oil is at a pivotal juncture now with NG up 13%
yesterday.

Energy either breaks up and over the highs or we see
a sharp decline once overbought, we're not there yet
as these are very important levels.

It reinforces the Fed's need to act.

_______________________________________________


OVX is indicating some type of pullback shortly.

Volumes on Weekly TF have been extremely heavy.