S&P500 [ES] | Bearish Perspective and Key Market Structure 🔑

S&P500 [ES] | Bearish Perspective and Key Market Structure 🔑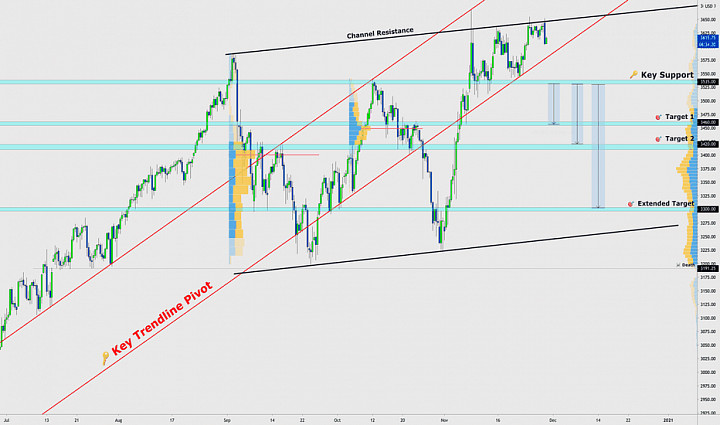 It seems like a lot of people are focused on the bullish wedge and triangle breakouts shown here: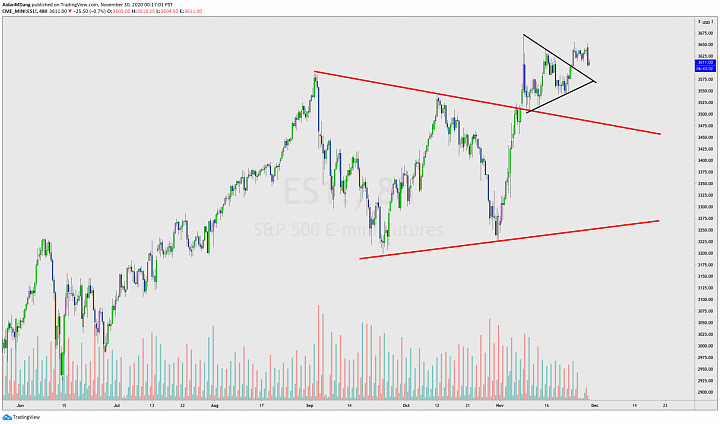 These are both valid
bullish
patterns but I would like to share an alternative
bearish
perspective of the market structure that is also valid.
Notice the Key Trendline
Pivot
. This trendline extends all the way back to the march lows: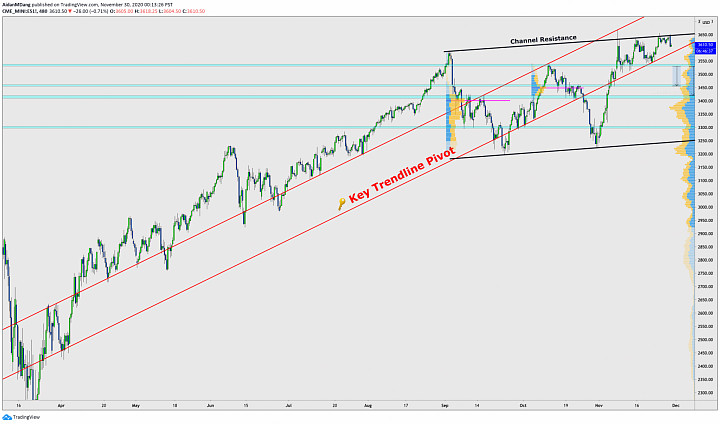 A breakout of the Key Trendline can lead to strong selling pressure.
Bearish
confirmation with a close below the Key Support ($3530)
Key Support: $3530
Target 1: $3460
Target 2: $3420
Extended Target: $3300