Gold futures 15 minute bear flag
Gold futures 15 minute bear flag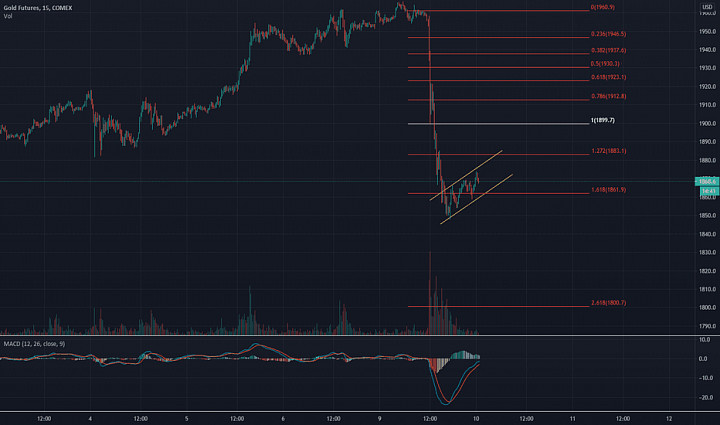 This move may bolster the deflationists argument. Keeping in mind the macro factors as well. Also bearing in mind that big down moves, such as we saw today, are more likely to happen in bear markets.

Deflation macro factors include, but are not limited to:

High private debt levels are deflationary, since it makes consumers and businesses financially restrained and risk-adverse.
Slowing population growth and aging demographics are deflationary, since resource demand slows.
Technology is deflationary, since it makes some things cheaper and better.
Wealth concentration into fewer hands is deflationary, since money coalesces rather than circulates.
Commodity oversupply is deflationary, since it cheapens the building blocks we use for everything else. This factor however may be reversing as indication are that many commodities are not in an oversupply state.
Outsourcing is deflationary, since it lowers labor costs of goods and puts downward pressure on domestic wages.

If there is a congressional initiative to revive stimulus, these factors, and the technical factors, can easily be over ridden as this will spark inflation fears.