BANKNIFTY - Range move (24200-24800) identified on 26-Oct-202
BANKNIFTY - Range move (24200-24800) identified on 26-Oct-202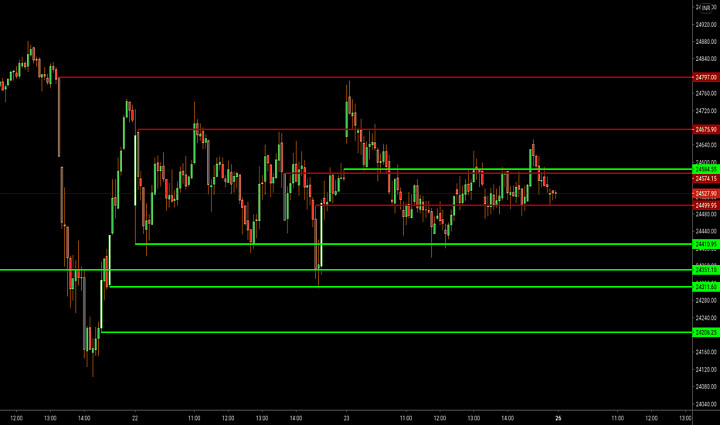 Those white and black candles indicate large volumes in 5 mins. Where smart money is involved.

As per this study, big fall possible below 24200. Big up move possible above 24800. Till then range bound move is anticipated.

However with in the range big candles can form, as both buyers and sellers are in fighting mode.

Those lines can act as support & resistance as per the study.

SL will be 1 line away, and trail when a line crosses.

As this is range bound, scalping would be best method of trade now.

Disclaimer: This is just my understanding based on study of markets. Please do your own study before making buying or selling decisions.