USD Index - Currency Market Update
USD Index - Currency Market Update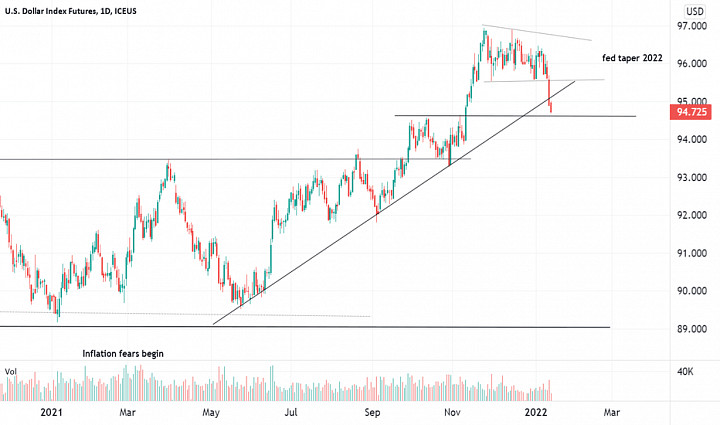 Signal was selling the break line of the descending pattern that formed in DX Futures , with a stop-loss at the high of the breakout day.

Do we stop for chop here at support, or is this a significant FX trend market change?

Can the Fed really continue to raise interest rates with real world business shutdowns in America's largest cities continuing due to Omicron variant? How much pain is the Fed willing to see in the equity markets before they change their interest rate plans? Most importantly, where does the Fed sit on that cycle relative to other countries, i.e. how will their central banks move in relation to ours (US).

These are the dominant fundamental factors that are driving price action in USD.