FCPO TRADING : 220) still on persistent uptrend

FCPO TRADING : 220) still on persistent uptrend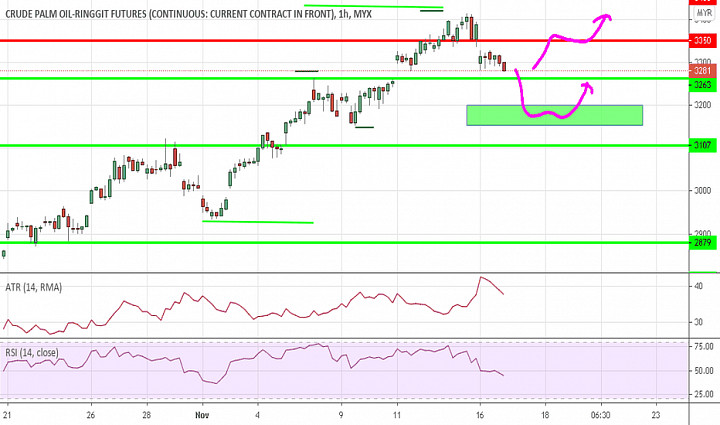 this is haidojo and the number is 220 ...

today is the first day of fcpo-feb and that is not a real drop of 100pts...
it is more like the continuation of last month's price which extended into this month...
so the direction of the trend is still undefined yet...
price might test the previous higher-low at 3160, the rectangular space...
but before that, it needs to fall below 3260 - the previous high first///
which is the level where it turns frm resistance to support...
3350 is now the resistance level and supports are at 3260 and 3160...

*plan your trade and trade your plan... gud luck*

higher resistance : 3414-3450

resistance : 3350

support : 3260

lower support : 3160 (deciding bull/bear)


WARNING!
RISK DISCLAIMER : this is juz a trading idea...trading stocks, futures or forex might incur a huge risk to your account/funds…DON'T LOSE MONEY THAT YOU CANNOT AFFORD…any idea(s) of trading in this episode SHALL NOT be regarded as a hint of BUYING or SELLING. It is MERELY a trading journal and it has been used for educational purpose only… trade at your own risk!