ES rolling over in the overnight session

ES rolling over in the overnight session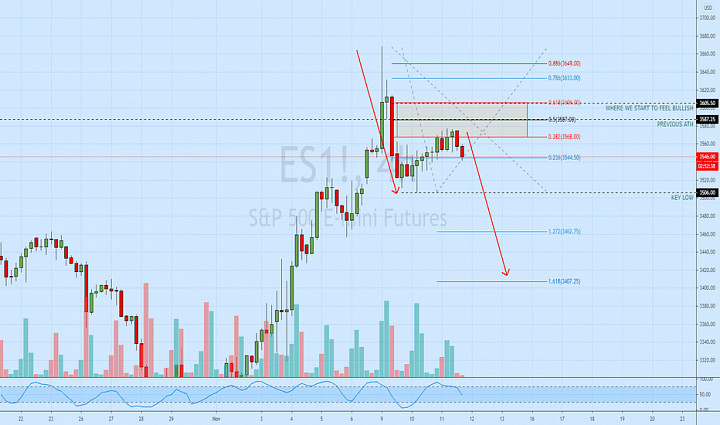 ES tested the tested the 3575 zone 3 times today and couldn't break through. It has now rolled over and looks like it may want
to test the 3532 area or lower. Given the euphoric push up on Monday I would not be surprised to see price chop around in
between 3500 and 3600 for awhile. If it breaks the 3500 level we will be looking at a potential compound correction down to the
1.618 ext. at 3408. Personally I'm hoping the 3500 level holds and we chop around a bit then break higher, but we will
see.