GOLD - is it done?
GOLD - is it done?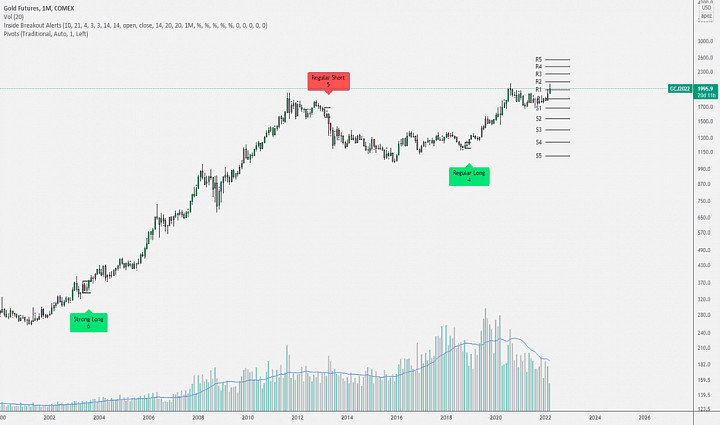 Good morning Traders.

Looking at GOLD today we can obviously relate the recent increase of it's price to the ongoing war on Ukraine. Although it's value has been increasing since 2016.

Also look at Volume since 2007. Last two years we're seeing a really noticeable drop in volume for the first time since then. Something to keep an eye on.

Price just hit the August 2020 top resistance again with no signs of strengh so far, which might indicate a change of direction in the not so far future.