Nasdaq Going bearish target 14400
Nasdaq Going bearish target 14400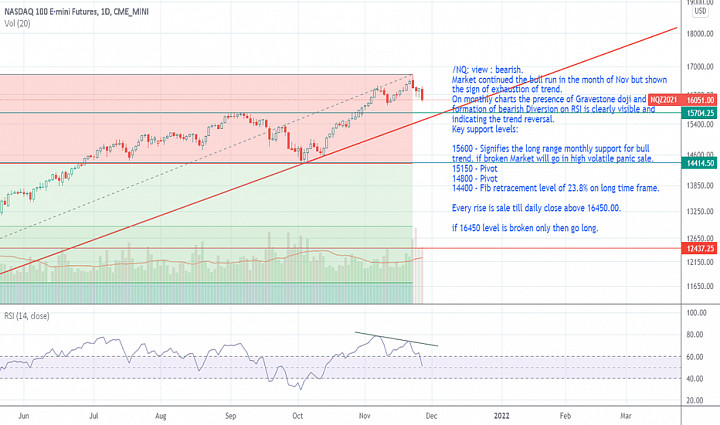 /NQ: view : bearish .
Market continued the bull run in the month of Nov but shown the sign of exhaustion of trend.
On monthly charts the presence of Gravestone doji and formation of bearish Diversion on RSI is clearly visible and indicating the trend reversal.
Key support levels:

15600 - Signifies the long range monthly support for bull trend. if broken Market will go in high volatile panic sale.
15150 - Pivot
14800 - Pivot
14400 - Fib retracement level of 23.8% on long time frame.

Every rise is sale till daily close above 16450.00.

if 16450 level is broken only then go long.