FCPO TRADING : 316) uptrend continues
FCPO TRADING : 316) uptrend continues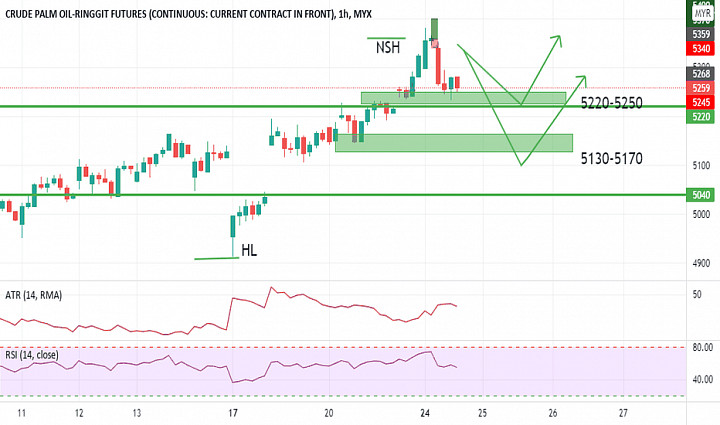 this is haidojo and the number is 316 ...

Hapi Chinese New Year and Gong Xi Fa Cai! Today is 24th Jan 2022 and fcpo-Apr22 is the new active third month. After some small consolidation on the 17th Jan22, fcpo came back with full throttle as the bull has a strong grip on the market. We even have a formation of NSH on last Friday which broke above the previous high of 5220 in late Oct last year, forming a NSH at 5380 tdy . Thus, the winning strategy is "buy in dip" but with gud SL and not keep buying in the dip...This is suicide.
\The next level to watch is actually happening now...5220-5250 and the next level is 5130-5170...

That's all for the update today.

*plan your trade and trade your plan... gud luck*

resistance : 5380

support : 5220

WARNING!
RISK DISCLAIMER : this is juz a trading idea...trading stocks, futures , cryptos, warrants, CFDs, spreads, options or forex might incur a huge risk to your account/funds…DON'T LOSE MONEY THAT YOU CANNOT AFFORD…any idea(s) of trading in this episode SHALL NOT be regarded as a hint of BUYING or SELLING. It is MERELY a trading journal and it has been used for educational purpose only… trade at your own risk!