CME Bitcoin (BTC1!) - September 21

CME Bitcoin (BTC1!) - September 21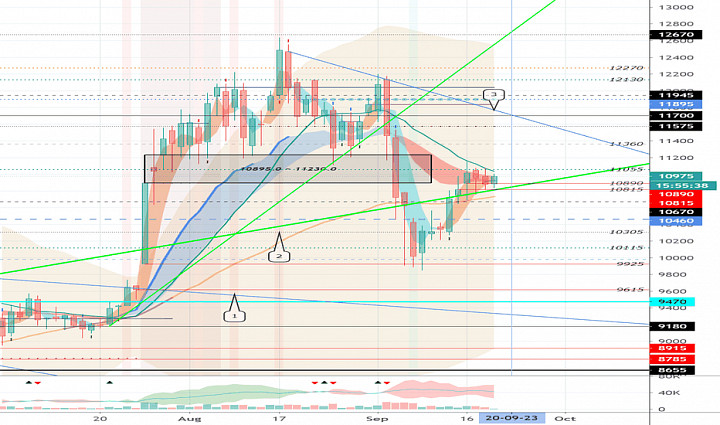 Hello?
Dear traders, nice to meet you.

"Like" is a huge force for me.
By "following" you can always get new information quickly.
Thank you for always supporting me.

-------------------------------------------------- -----

Today's gap is 10880.0-10885.0. (Not shown on the chart.)

We have to see if we can climb above the 11055.0 point.
If it falls, we need to make sure we get support at 10895.0.

It has risen above the 10895.0 point, so it is in a better position than the BAKKT Bitcoin chart or XBTUSD chart.

We don't know how much CME Bitcoin occupies in the coin market, but it makes us look forward to the future as we are preparing to continue the upward trend first.

If it is supported by the uptrend line (2), I think there is a high probability of an uptrend to break through the downtrend line (3).

-------------------------------------------------- -------

(BAKKT Bitcoin ( BTM1! ) 1D Chart)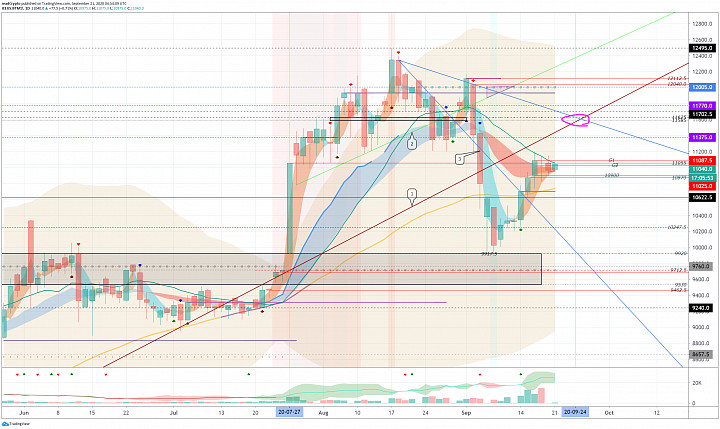 Today's gap is 10962.5-10975.0. (Not shown on the chart.)
We have to see if we can climb above the 11055.0 point.
You should also check if the previous gap could rise above 11025.0-11087.5.
As you can see on the chart, the 11055.0 point is a point that must be supported to climb to a very important point.
We will see if we can get support at 11055.0 and move above 11585.0 and above the uptrend line (1) around September 24.
-------------------------------------------------- -------------------------------------------
** Check support, resistance, and abbreviation points.
** Support or resistance is based on the closing price of the 1D chart.
** All explanations are for reference only and do not guarantee profit or loss on investment.
Explanation of abbreviations displayed on the chart
R: A point or section of resistance that requires a response to preserve profits
S-L: Stop-Loss point or section
S: A point or segment that can be bought for generating profit as a support point or segment
(Short-term Stop Loss can be said to be a point where profits and losses can be preserved or additionally entered through installment trading. You must trade from a short-term investment perspective.)
GAP refers to the difference in prices that occurred when
CME
and BAKKT exchanges were closed because they do not trade 24 hours a day.
G1: closing price when closed
G2: The market price at the time of opening