VIX V1/M1 @ 22.50 + 1 Tick 22.55 Confirms Index SELL
VIX V1/M1 @ 22.50 + 1 Tick 22.55 Confirms Index SELL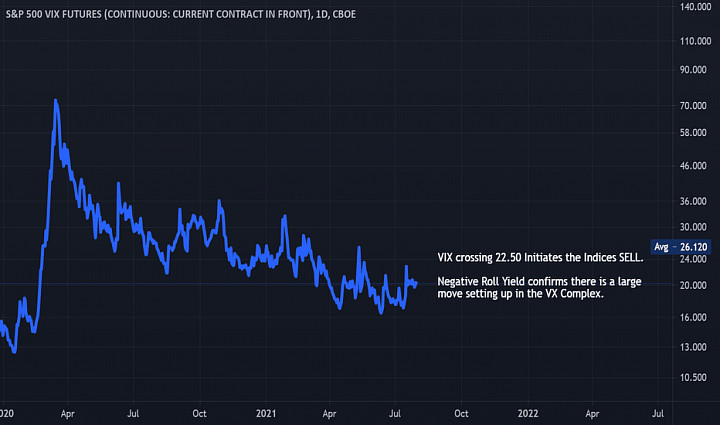 There is a large accumulation of VX Complex Instruments.

A warning sign of higher VX to follow.

And with the 10/20/50 in Positive Divergence, all signs
point to an initial 10% Correction followed by an additional
9% correction.

We anticipate the ES can trade below 3910 and overshoot to
the downside 3600-3800 range can trade on overshoot.

The Bigger Lick approaches, the Velocity will catch many by
surprise.

Participation requires strength.