Gold: The Time Has Come! ⏲️

Gold: The Time Has Come! ⏲️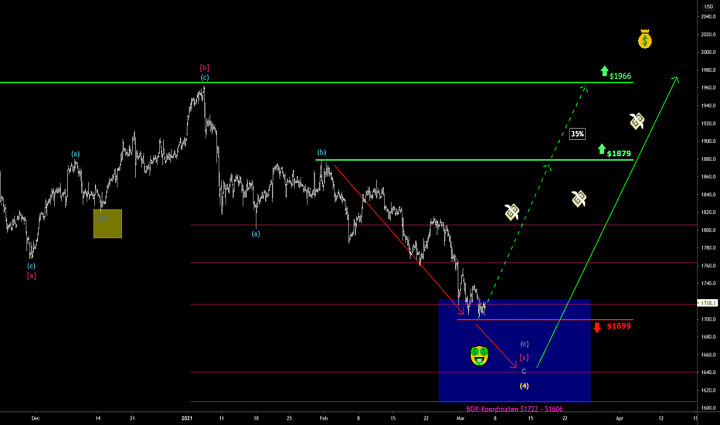 The big bag is waiting for you, guys! Already 5 months earlier, we predicted that we are going to hit the target area between $1722 - $1606 and guess what… it finally happened. 😉
We still expect the gold price to drop a bit further to the area around $1640, but theoretically it could also skyrocket from here on. Either way, entering the gold market now can be quite lucrative, as we expect the price to rise significantly from now on.

Don't miss this opportunity!