Chart of the Day: HSI1! break down from consolidation wedge

Chart of the Day: HSI1! break down from consolidation wedge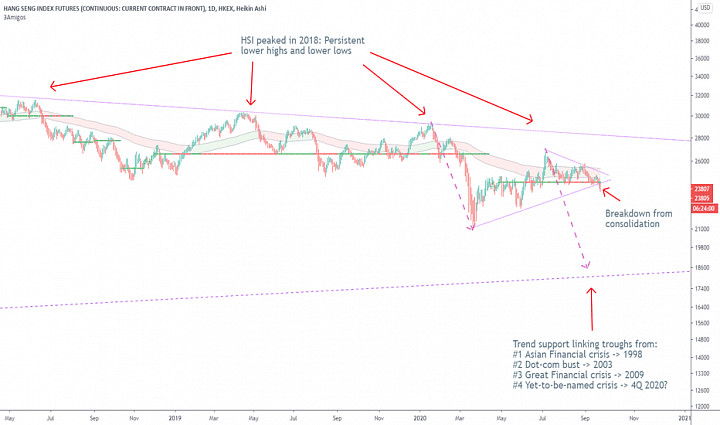 HSI peaked in 2018 and has been in a downtrend marked by persistent lower highs and lower lows.

With 40+ odd days to US elections, expect more craziness out of Trump and China to push back by flexing its revitalized military. Anybody else noticed how most of the Chinese Wushu/war shows in recent years have featured Chinese fighting foreigner oppression? The Americans are preparing for a cold war but the Chinese are preparing for a hot war. China has got to be thinking about the ABCD encirclement of Japan in the 1930's and the Plaza Accord; Both stories did not have a good ending but there weren't many options on the table back in the 1930's and 1980's.

It is tough for HK to deal with internal turmoil and a trade war. For now, it is helmets on and especially for my HK friends, to hang on tight.