Long OIl
Long OIl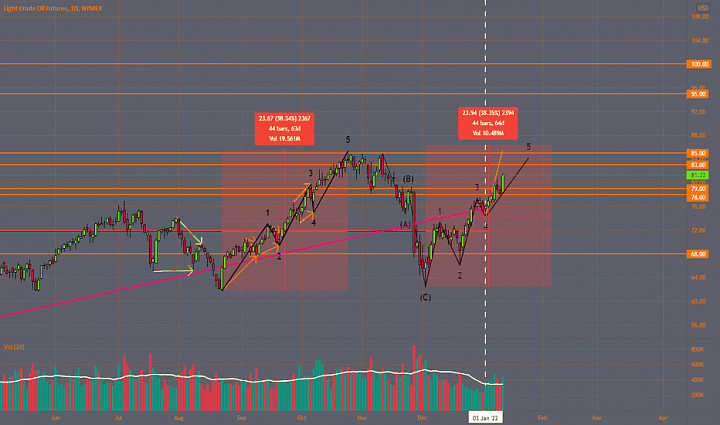 Goldman predicts 85-100 USD/ bbl and applying simple elliot wave theory confirms the long. This is quite late, but better late than never.
We can also short USDCAD due Oil going back to 85 USD/ bbl area.
Retail Money is overall Long USDCAD and short Oil , so that's the confirmation from a sentiment standpoint. Retail Money (dumb money) is either too early or too late, because pros are scaling in and out of positions, unlike retail traders.