Bank Nifty update for 29th November 2021
Bank Nifty update for 29th November 2021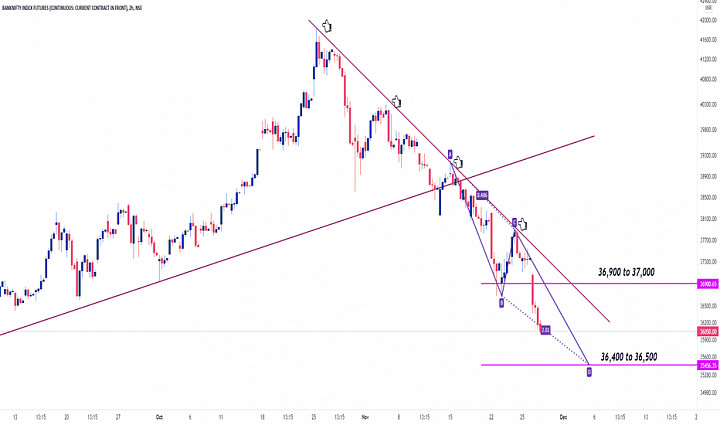 Banking sectors swings are messy in 2020 and 2021 and never perform well in this bull run. The nifty rally was massive, but we can see the difference if we compare Nifty and Bank in 2020 and 2021. The nifty rally was straight, but Bank nifty rally was not, which is a clear sign that the banking sector is still weak and a perfect candidate for the short position.

Intraday setup for 29th November 2021
====================================

I

Hourly time Frame
====================
A trend line is coming from the top, which is holding the current downtrend. The Index needs to break this trend line to see a reversal. Important level is 36,900 to 37,000. The current impulse is derived by the Harmonic ABCD pattern and can go 36,400 to 36,500, which is an important support for the Intraday.


daily time Frame
==================
Bank's nifty demand zone is huge, almost 3,000 points, creating many problems in the intraday. Momentum and swings can mess up in the intraday. The best strategy is to sell from the rise and trade the negative sentiment.

Trade accordingly, More updates will be in the live Market.