FCPO TRADING : 281) a huge bearish gartley pattern

FCPO TRADING : 281) a huge bearish gartley pattern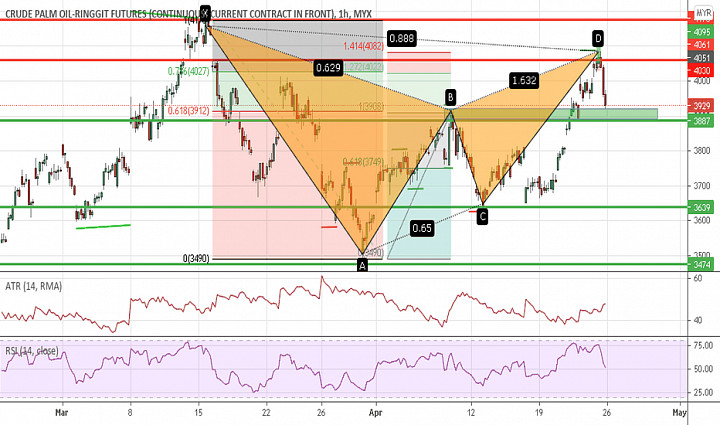 this is haidojo and the number is 281 ...

PS : personally, I dun trade advanced patterns in fcpo bcox :
1) thr are too low frequency of the happening...it is a mere of 6-8 trades per year...(hourly timeframe)
2) the risk factors in these kind of trades a too big for my account...and I dun like the risk rewards...
so this advanced patterns in fcpo is just for an exhibition...I dun trade this one ...beside, this is a late entry...haha...

*plan your trade and trade your plan... gud luck*

resistance : 4066-4090

support : 3875-3900

lower support : 3650-3700

WARNING!
RISK DISCLAIMER : this is juz a trading idea...trading stocks, futures or forex might incur a huge risk to your account/funds…DON'T LOSE MONEY THAT YOU CANNOT AFFORD…any idea(s) of trading in this episode SHALL NOT be regarded as a hint of BUYING or SELLING. It is MERELY a trading journal and it has been used for educational purpose only… trade at your own risk!