Spy - Perspective update

Spy - Perspective update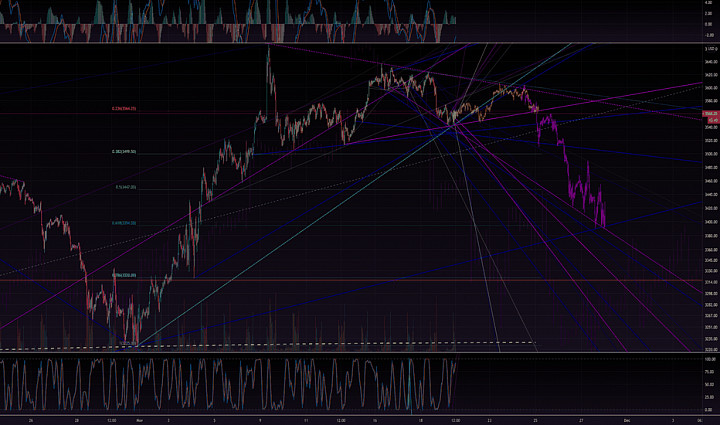 The recent bottom pattern matches nicely to the start of the yellow fractal .

These patterns like to replicate in time... often in 3's...

The pink fractal would best approximate the next bear wave.

I am watching for bearish breaks... as these patterns are accelerating in their tempo.

Good Luck!