After eventful day, Nifty is still look bearish
After eventful day, Nifty is still look bearish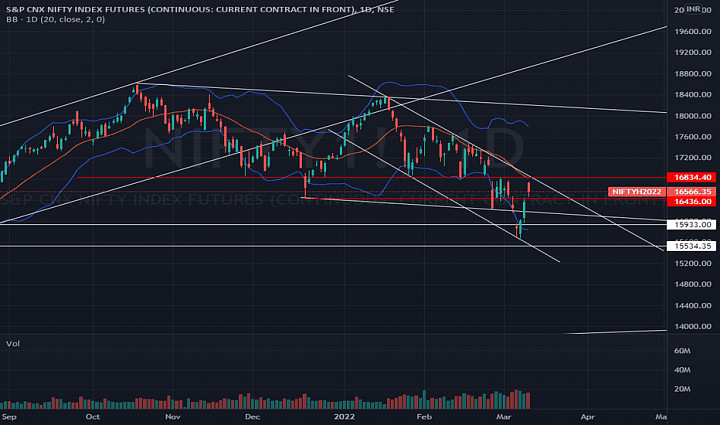 1. Nifty is trading in descending channel , it had almost touched the upper trendline but short covering happened when it went near that trajectory, same level represents resistance zone at 16800.
2. I often use Bollinger Band to asses the pick and the bottom of Nifty on daily time frame, where I observed constant rejection from mid-line of Bollinger band , somehow it is not going above it.
3. Nifty has retraced 50% from the high of 2nd feb.
as long as it is below 16800, it is difficult to stay long in the index.
expecting index to retest 16400 and 16200 levels again.

Excited for tomorrow to see where the nifty weekly candle gets close.