Cocoa on all-important round level - retesting just now

Cocoa on all-important round level - retesting just now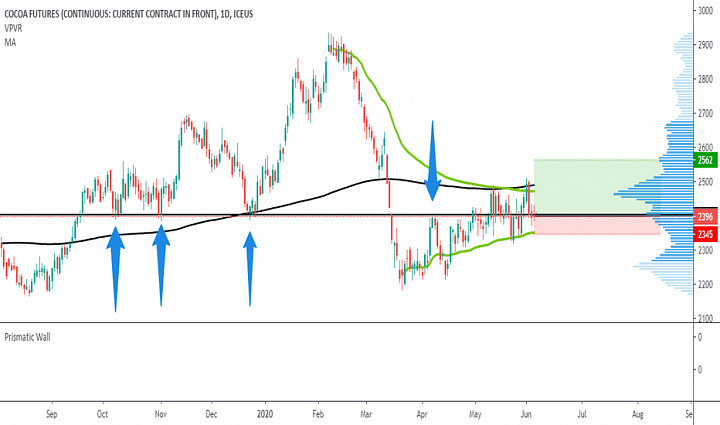 I opened a position on Cocoa . 5year and 15year stacked seasonality favour long right now. Not significantly, but they do. This being said, it is an excellent outlook from a technical perspective. The price slows down as it approaches supsistence tested throughout the years from both sides. It has even worked recently. That time, it was resistance, now I hope it will act as support.
►It slows down as it approaches an important level
The important level is strong. Not only that it was tested multiple times but it is also a round number which are more often than not the ones that host the most fights between bulls and bears.
►The level is tested multiple times and is also a round number of 2400
And then, there is already once broken anchored VWAP from above. The one from bottom worked just weeks ago.
►Stacked seasonality 5y and 15y support long to a certain degree
►VWAP from the top is losing respect
◄The only contrarian point is 200 simple average which holds strong. But the price is approaching and bounces are getting smaller. Accumulation below this level usually signifies imminent breakout.