BTC is flying again!
BTC is flying again!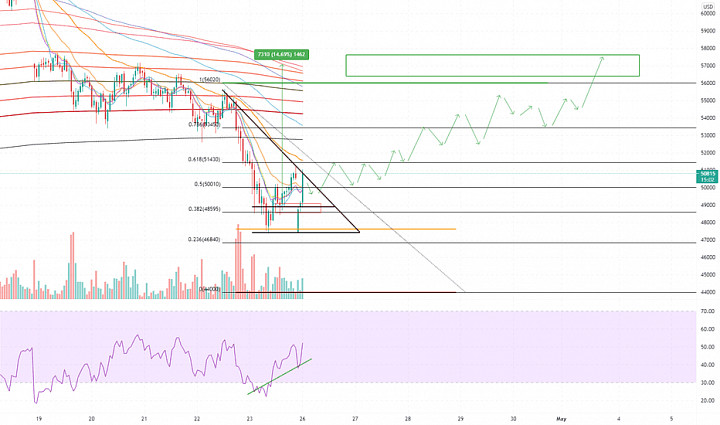 QUICK BTC UPDATE: bounced back strongly after a fake out to the downside. A bullish trend has been set which we can confirm by Wednesday; if on Wednesday we are above 52500, I project BTC to 57K by next weekend with more to follow in May...

IMPORTANT: this is not financial advice, trade or invest at your own risk and research.