A Bearish Flag of sorts could be in play here

A Bearish Flag of sorts could be in play here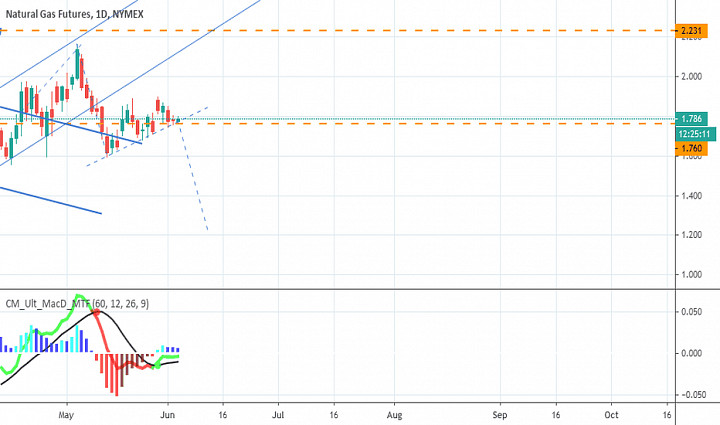 This looks rather interesting. Current level is important and if we break below it, we may see a significant drop fairly quickly.

Those Petroleum bankruptcies everyone expected might not even happen. Demand is down, exports are down, oil price is likely to continue upwards, it's summer time with a lot of empty office buildings.

I wouldn't be surprised to see Natural Gas at 1,3$ this month even.