S&P500 is overextended and...

S&P500 is overextended and...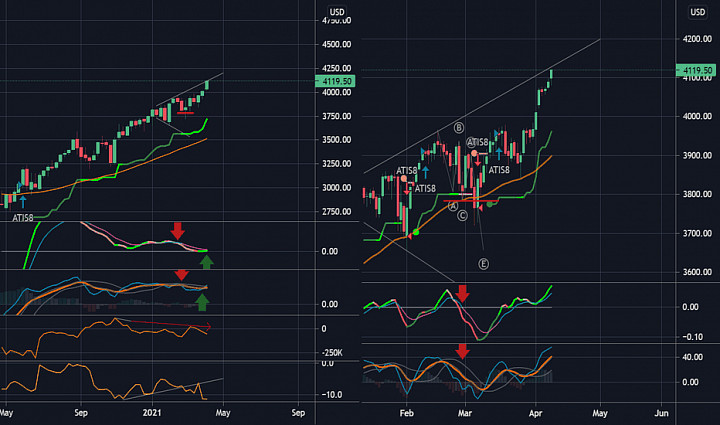 looks like it may continue for a couple of weeks, as it sputters discreetly, giving indications of a pullback... watch for it. Just too many reasons now.

The weekly ES1! chart shows indicators turning bullish again as ES1! hits the immediate resistance of a widening wedge , defying earlier technical signals.

Noted the Non-commercial and Top 8 Trader holdings are bearishly progressing, probably selling into the strength.

The daily chart shows how last week was pretty parabolic with the technicals suggesting overbought situations.

I wonder on two things now... how long more the party can last, and how ugly it would be when the party stops and the lights come on.

Tread very cautiously now!