NQ Range (10-25-21)
NQ Range (10-25-21)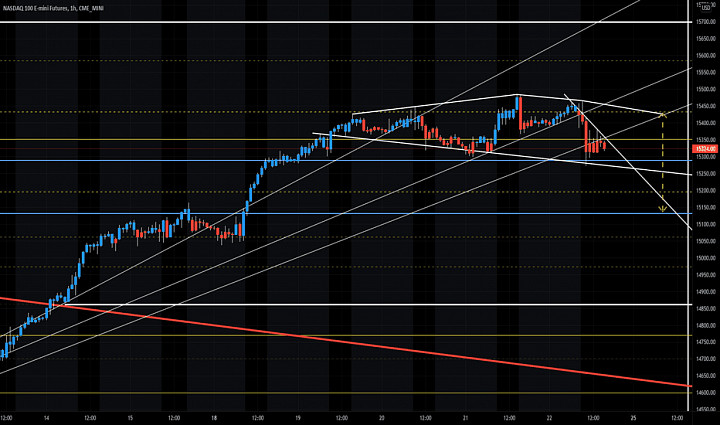 Key week for balance of year for the NAZ , be ready to trade. Key levels for Monday:
Long above 15250 and Short below (Slight slant TL White).
Upper Target for Shorts 15440 (Short is preferred 1st or Long should NAZ break through)
Lower Target for Longs 15125.
Notes:
15490 to 15125 is the No Resistance Zone (on way up and now no support), should NAZ get in zone it may drop like a rock.
14850 is Lower TL X that would be a Strong Long, should we get there this week.
Solid Yellow are Strong S/R and dash are Weak S/R.

General rule recently: Prop in Overnight is Drop in Open Session. Drop in Overnight is Pop in Open.
This has somewhat been stabilizing the NAZ since 10/12 and 900 point run. Few 'Air Pockets" remain and we may see a Drop & Drop this week.
This would actually set up a better case for a rally to new ATH's.
Short rallies, buy dips near Key Levels this week. Go in the opposite direction at key levels.