NASDAQ March 2000 vs January 2021 - Touching dot com resistance

NASDAQ March 2000 vs January 2021 - Touching dot com resistance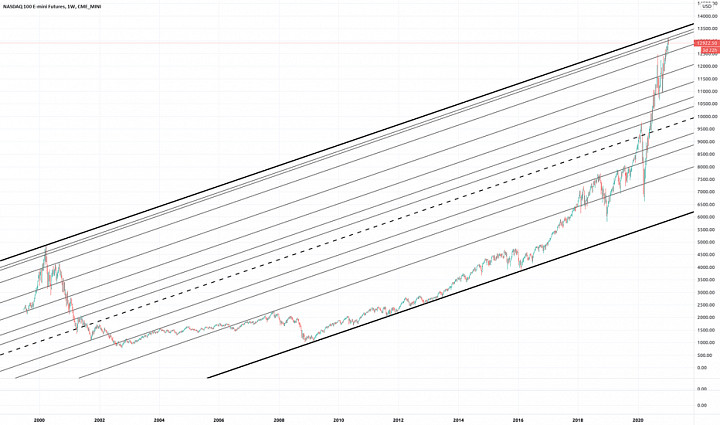 Using same analysis that I did for the 1982 channel and trend lines for the S&P . The trend lines directly correspond to key highs and lows of the dot com bubble when using this one trend line slope.

Note we are just 3% short of the dot com bubble top channel.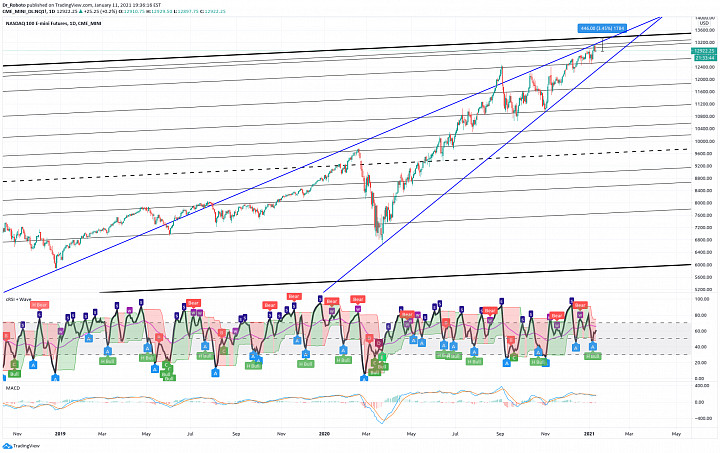 The top in 2000. FYI the main (FOMO or greater fool's) rally of the dot com bubble only lasted 5 months from Oct 18, 1999 until March 24, 2000.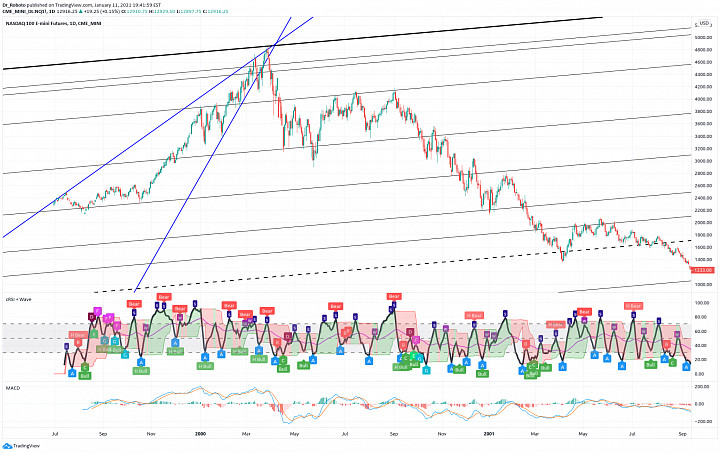 The support line that defines the slope of the
trend lines
.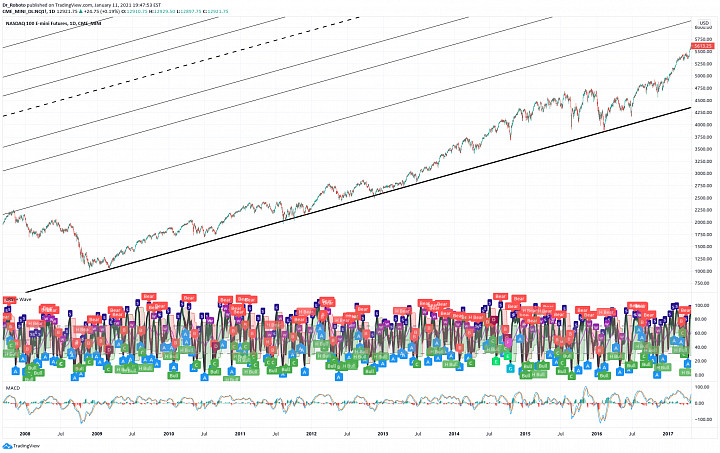 Monthly time frame and
RSI