$NQ - ALT 1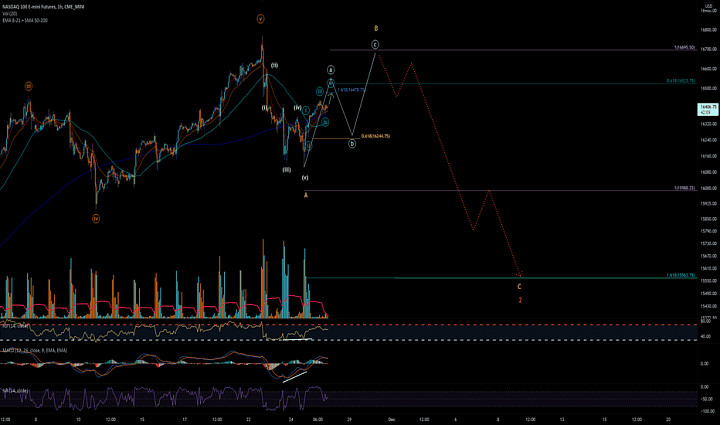 Hey Guys

Going to be posting a couple ALT's here - looking at NQ because it is easier to see the wave counts - likely will do QQQ and SPY as well but just with the ALT I favor.

So ALT 1: We are in a minor wave 2 correction - and in wave B of that correction. Right now we are working on the 5 wave impulse up for A - PT around 16500 - from that area we will flush a bit before seeing a 5 wave impulse up for C PT between 16500-16700 - we will know this PT better once "b" bottoms. After that we will get another 5 wave impulse down to find wave 2 bottom around 15500. Again can get a better picture of the move once we find our C top.

Mind you - there are a ton of alts for this structure right now - so best thing we can do is let price action guide us.

Look at the RSI and MACD divergence on the low from yesterday - if you didn't see that and go long at open yesterday then you have some studying to do.