S&P500 due for bounce - dead cat or rocket?
S&P500 due for bounce - dead cat or rocket?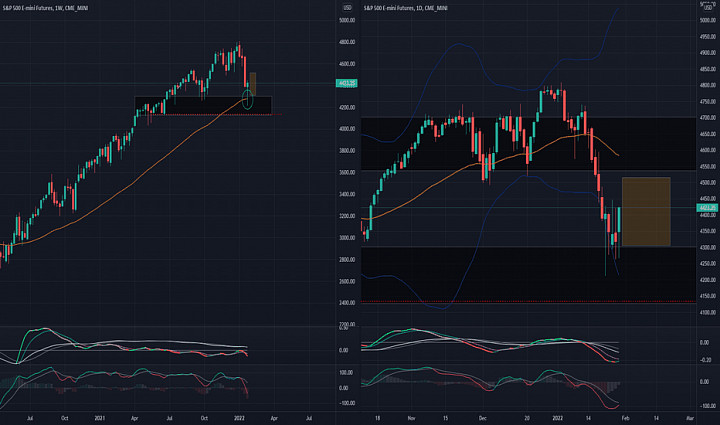 The week's worth of S&P500 action was exciting, confusing and has implications for the next couple of weeks...

The weekly chart shows the bounce off the weekly 55EMA with a nice long tail, likely a week or two of technical bounce to follow. The daily chart has a very bullish looking candle on Friday, where a long tail ends with good momentum to close at the top. While the weekly MACD is dropping off into the bearish territory, the daily MACD appears to be technically finding its way back to mean.

Overall, this has odd implications, one being a start of a real bounce/recovery to historical high (or higher) OR it is a dead cat bounce for further downside after checking in with the daily 55EMA (about 4500). It is opined that we should have a visit to the last low, near 4200, but the real question is when.

Meanwhile, stay nimble...