Gold Futures Weekly Update (January 24th 2021)

Gold Futures Weekly Update (January 24th 2021)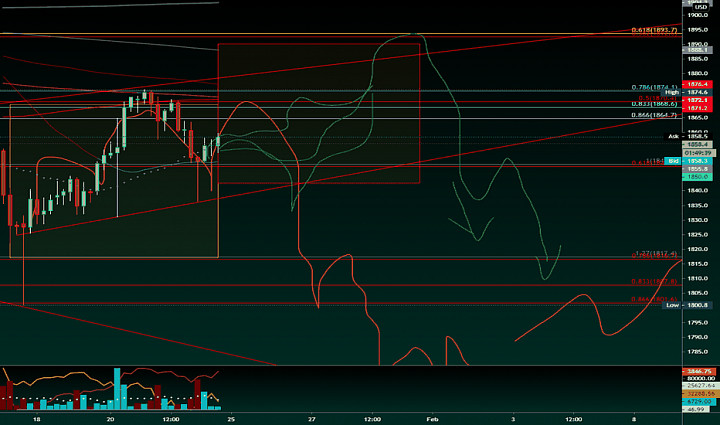 Gold Futures ( GC ) $USD/OZ (January 24th 2021 through February 9th 2021)

Low: $1,774-$1,842
High: $1,870-$1,890

Looks like gold forecasting has been going decently well with the models I've been using for the current trend. I think gold could struggle to make a breakout above $1,870 to $1,890 this week, and then may continue downwards towards $1,774 as a range where it could potentially hold a little bit of support and bounce up in that lower area for a short duration.

The red paths were from my original forecast adjustments last week, I think it could still play out but I have provided a couple other potential paths in green for good measure.

Red box range is my Cindicator forecast for the week.

Related ideas attached below: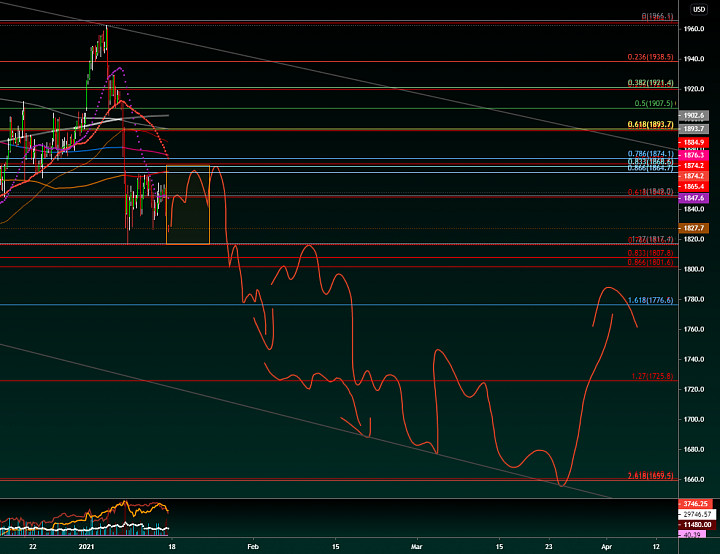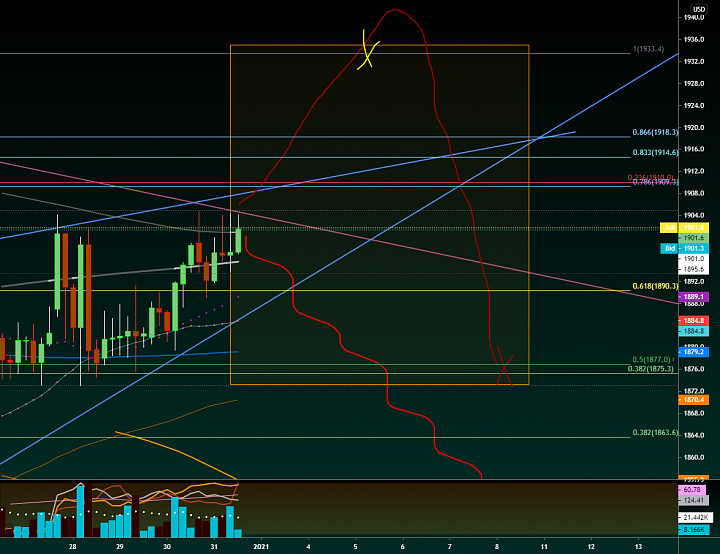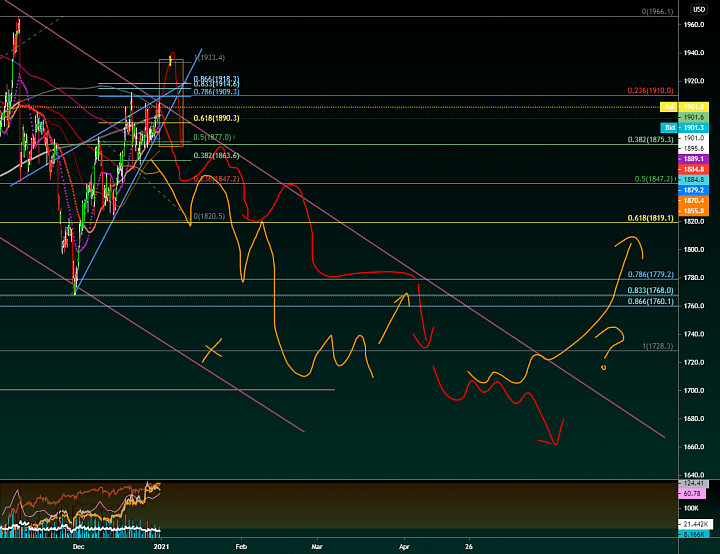 Thanks for tuning in :) Disclaimer, anyone in the trade needs to do their own due diligence and decide what is right for YOU. My charts can be wrong at any time and it's very important that you have your own strategies and plans in place. I run this channel for my own educational purposes of learning to trade, and I will never be 100% right, so please do not let me confirm any bias for you! (Dangerous to do so, stay safe and remember the basics & rules of risk assessment.) Expect the unexpected and happy trading!