After-market, Tuesday, February 9, 2021

After-market, Tuesday, February 9, 2021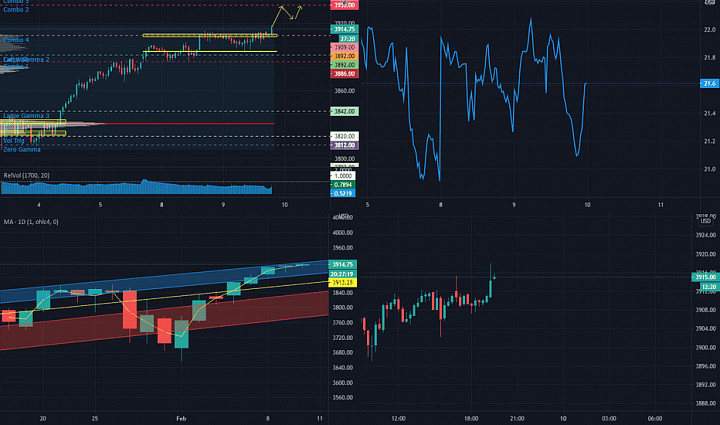 Good afternoon traders!
The trend keeps growing strong and long for the 20 days mark, with a stable VIX range of values, which tells us how quiet the market has been lately.
As we can see, the market filed the void between the previous value area, and what seemed to be a new one, with a profile distribution that looks more like a box than a bell, which tells us that we haven't specially liked any value between the 3894-3909 area. Adter seeing how the market has been hanging in the highs for almost all the afternoon, it is almost visible how we are ready for a break out from this area. There is nothing to tell us how far we'll go, except the data from options market, which lead me to think we might get at least to 3934. For the moment, I'll be long from 3911.50. Wrong at 3900.75, TP at 3934.